Home
About Chiropractic
Definition & Identity
Definition & Identity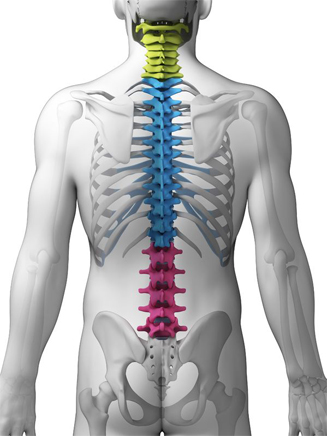 Chiropractic is the professional specialization of the health and disorders of the neuromusculoskeletal system and is concerned with their diagnosis, prevention and treatment.
Chiropractic treatments include manual treatments of the joints, related soft tissue treatments and other relevant adjunct therapies.
Manual procedures, including spinal adjustments, other joint manipulations, joint mobilisations and soft tissue techniques, are important procedures used by chiropractors, but these do not exclude other procedures. Chiropractic is scientifically based and builds on accumulated clinical experience and existing best evidence. The explanation of disorders does not necessarily result in a treatment as described above, but may lead to advice alone, instructions, or recommendations of other types of treatments and procedures.
The Chiropractic Association takes the stance that chiropractic is a mainstream health care discipline, providing primary contact health care.
Chiropractic Identity = The spinal health care experts in the health care system.
Therefore Possessing:
Ability to improve function in the neuromusculoskeletal system, and overall health, well-being and quality of life.
Specialized approach to examination, diagnosis and treatment, based on best available research and clinical evidence with particular emphasis on the relationship between the spine and the nervous system
Tradition of effectiveness and patient satisfaction
Without use of drugs and surgery, enabling patients to avoid these where possible
Expertly qualified providers of spinal adjustment, manipulation and other manual treatments, exercise instruction and patient education.
Collaboration with other health professionals
A patient-centered and biopsychosocial approach, emphasizing the mind/body relationship in health, the self-healing powers of the individual, and individual responsibility for health and encouraging patient independence.